I Bet That Stung - David Dimbleby Gets A Scorpion Tattoo
David Dimbleby has had a tattoo of a scorpion on his shoulder.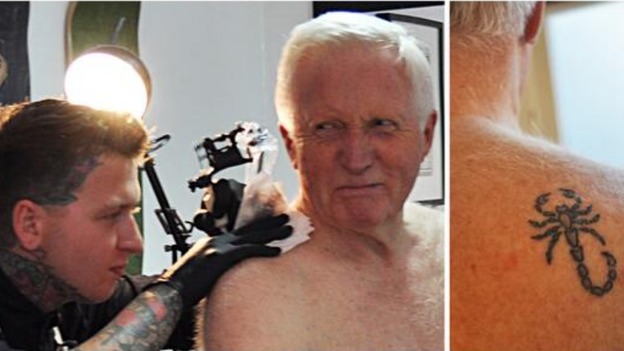 ///The 75-year-old was pictured proudly sporting the small tattoo during filming for a new series he is presenting called Britain and the Sea.
///He was offered a tattoo as he heard how tattoo art was introduced to the UK as a result of Captain Cook's South Seas adventures - he initially declined, saying he was too old. He told the Radio Times:
///"So instead they did something with black pencil that can be washed off. But when I saw it in a preview of the film I thought: 'That's a bit feeble.' I thought it was wimpish having it just drawn on and I needed to man up."
Did he need to man up?
Is it a bit silly?
Just a hoax?
Do we now call him: David "Stinger" Dimbleby?
Answers
Best Answer

I will now call him David Bumblebee
10:41 Tue 12th Nov 2013

Related Questions
Sorry, we can't find any related questions. Try using the search bar at the top of the page to search for some keywords, or choose a topic and submit your own question.